Parents
Neat-Oh! – The Leader in Innovative Children's Storage
Neat-Oh! manufacturers patented "smart" children's toy storage solutions.
Smart storage products provide access to all the toys stored inside – even the ones at the bottom of the bin. This helps children find just the toy they want without having to dump out the contents of the bin. No dumping means a lot less mess!
Stackable, portable and cutting-edge in their design, Neat-Oh!® products have won over 88 Awards for excellence including several prestigious Oppenheim Awards. Neat-Oh! products exceed required child safety standards. We know nothing is more important to parents than safety!
Our Flagship ZipBin® Brand
world.Neat-Oh! products combine whimsically decorated storage containers and artfully amusing playmats. Unzip to play, zip up when play is done. Finally a FUN solution to store your toys! With retailers in 60+ countries and partnerships with key global brands including Barbie and Hot Wheels, Neat-Oh! products are the #1 choice for Parents and Kids around the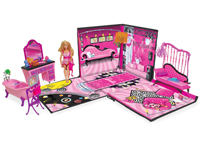 A Neat Solution
An innovative solution born of messiness, our products transform from storage container to playmat with only a few simple "zips". Stackable, portable and cutting-edge in their design, Neat-Oh! products eliminate clutter and help take the pain out of the post-playtime routine.
100% Satisfaction Guarantee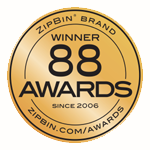 Our products are backed by over 88 awards and endorsed by parents everywhere. Our seal of approval goes on every item we make. Neat-Oh!'s best-in-class, 100% satisfaction guaranteed products use self-repairing high quality zippers, food grade inks and are finished with hand sewing.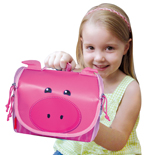 Defining Leader in Children's Product Safety
Is anything more important to parents than knowing that their child is safe? Our comprehensive product safety testing program serves as the model for global brands and major toy corporations alike. Pulling from our background in the Food and Aerospace Industry, we have implemented the strictest safety standards in toy markets all around the world.